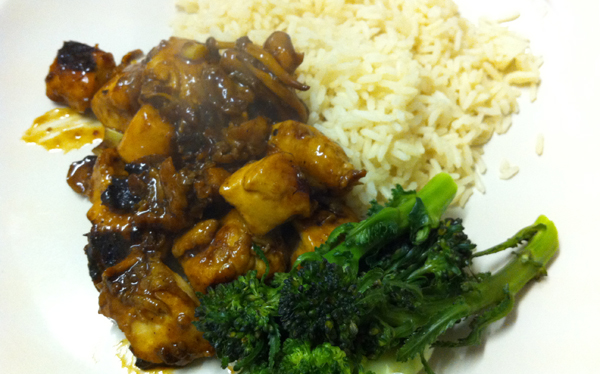 When I lived in the USA one of my favourite Chinese takeaway dishes was General Tso's  chicken. It was not something I had found on UK Chinese menus. The sweet and hot taste and juicy chicken always had me ordering again and again from various Chinese restaurants.  On returning to the UK I have sorely missed this dish and decided I would create my own version. The General Tso's chicken recipe below is the culmination of several trial and errors and finally getting near enough the authentic taste that I so much craved.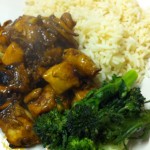 General Tso's Chicken
A wonderful and delicious homemade recipe of General Tso's Chicken with a hot and sweet taste...
Ingredients
2

Ibs. Boneless Chicken Breast

Small Bunch of Spring Onions

4 - 6

Chilli Peppers

3

Tbs.

Rice Vinegar

Rice Cup Wine

Cup

Brown Demerara Sugar

4

Tbsp.

Soy Sauce

1

Tbsp.

Cornflour

2

Eggs

Sunflower oil
Instructions
Wash chicken and cut into bite size chunks.

In a mixing bowl beat the eggs and cornflour together until the mixture is smooth liquid.

Put the chicken pieces into the mixture and let them sit for about 10 minutes.

To prepare the sauce mix together the rice vinegar, rice wine, Demerara sugar, and soy sauce and then set aside.

Heat the sunflower oil in a wok.

Add the chicken pieces to the oil a few at a time until they are slightly brown, remove each batch and drain on kitchen towels.

Slice the spring onion into small circles

Chop the chilli peppers into small pieces. (You can use 4 or 6 depending on your taste and how spicy the chilli peppers are).

Put the chilli peppers and spring onions into the wok (add extra oil if needed).

Add the sauce to the wok.

Add the chicken chunks to the wok and stir fry for about 4 minutes turning the chicken.

Add the spring onions and stir fry for another 60 seconds.

Serve over steamed rice with purple broccoli.